Metals and plastics commodity prices and trends
Guide to commodity pricing and trends in both China and international exchanges

Chinasavvy's guide to metal and plastic prices enables you to keep track of prices of key commodities in China and shows trends in each market.

Essential for buyers of products using any of these metals or plastics.

In a world of fluctuating commodity and exchange rates, Chinasavvy's metal and plastic prices and trends are updated and adjusted daily against exchange rates between the Chinese Yuan and US$.

In metals we cover Aluminium, Copper, Zinc, Pig Iron and Nickel.

In plastics we cover LDPE, HDPE, HIPS, ABS, PP, Nylon and PET
Because of the very large database size, these data pages and graphs may take a little time to display. Please be patient.

toolbox

contact details


Unit 52, Atcham Business Park, Atcham, Shrewsbury
Shropshire, SY4 4UG
UK


1 Reservoir Corporate Center
4 Research Drive - Suite 402
Shelton, Connecticut 06484
USA


702-705, Building 7
Beijiaochang Henglu 1
Guangzhou 510050
P R China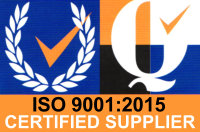 RAPID PROTOTYPING

Product development and prototyping in metals and plastics.
more info...


World-class Engineering and Manufacturing
ChinaSavvy is a western-owned & managed sub-contract manufacturing and sourcing company providing world-class quality at China prices. We are driven by a passion for quality and excellence.