General Enquiry
Faster response if you use this form
If you have a general enquiry please use this form and we will respond as soon as possible on receipt of it.
If you have a specific product enquiry please use our Product Enquiry form.
By completing this form you will be registered on our Enquiry database and your information will be kept completely confidential. Your email address will become your username. You can assign your own password. Registering enables you to quickly add further enquiries now or at a later date. If you do not want to register, untick this box.
Fields in bold are required.

enquiry

contact details


PO Box 3435
Frome BA11 2ZJ
U.K.


1 Reservoir Corporate Center
4 Research Drive - Suite 402
Shelton, Connecticut 06484
USA


702-705, Building 7
Beijiaochang Henglu 1
Guangzhou 510050
P R China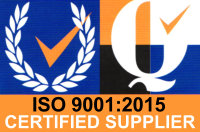 RAPID PROTOTYPING

Product development and prototyping in metals and plastics.
more info...


World-class Engineering and Manufacturing
ChinaSavvy is a western-owned & managed sub-contract manufacturing and sourcing company providing world-class quality at China prices. We are driven by a passion for quality and excellence.