Aluminum Fabricators

Our passion lies within the production of high quality aluminium fabricated parts including sheet fabrication and profile fabrication. Our experienced team is yet to encounter a fabrication project so complex they can't solve it.Having operated in China for over 10 years, ChinaSavvy offers high quality aluminium fabrication services for customers big and small across the United Kingdom, Australia, United States, and New Zealand.
Taking aluminium sheet fabrication tolerances and the grade of each aluminium alloy, our world-class aluminium fabrication shops specialize in the following fields:
Aluminium Sheet Fabrication Processes
Our highly skilled and experienced engineers and staff, offer cutting, burning, bending, forming, machining, and welding services across the following processes:
Water Jet Cutting
Mechanical Cutting
Laser Cutting
Plasma Cutting
When it comes to joining, our aluminium fabrication shops utilize various techniques, including:
Adhesive Bonding
Clinching
MIG Welding
TIG Welding
Resistance Spot Welding
Riveting
Explore all Aluminium Sheet Fabrication Processes page.
Aluminium Tube Fabrication
We are also experienced aluminium tubing suppliers, with expertise in the application of various bending processes, including:
Press Bending
Rotary Draw Bending
Roll Bending
Heat-induction as well as Hot-slab Forming
We are able to successfully produce extremely thin walled manufacturing tubing with a minimum wall thickness of 0.020 inches (for aluminium grade 3003 and 1001). In addition to stocking 1100, 3003, 6061 and 6063 with various tempers. Explore Aluminum Tube Fabrication.
Anodizing Aluminium Fabrication
Our anodizing services adhere to Western quality requirements. Used to create a protective, translucent film of aluminium oxide, the more susceptible aluminium grade series, including grade series 2000, 4000, and 6000, are most commonly anodized.
Explore Anodizing Aluminum Fabrication.
TIG Welding of Aluminium
Our specialized aluminium welding shops are capable of producing high-quality TIG welds, enabling us to work with delicate, thin walled fabrications. Often a slower method and restricted to flat and horizontal surfaces, it enables us to produce clean and mechanically strong welds. As well as reducing the time and complications associated with further finishing processes such as grinding.
Explore TIG Welding of Aluminum
Based in the heart of China, our company is British owned and managed, supported by qualified Chinese engineers in four divisions:
We produce a variety of aluminium fabrications adhering to strict ISO 9001 standards, using an assortment of industry recognized methods. This includes CNC Laser Cutting, CNC Punching, CNC Bending, Stamping, TIG welding, polishing, powder coating, and painting.
If you have a tight budget paired with a project or product that requires high quality and professional aluminium fabricators, contact us today and become one of the many customers that keep on coming back for that ChinaSavvy touch.
Metal Fabrication Products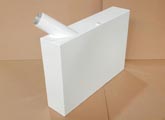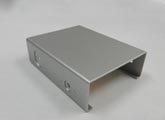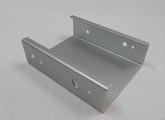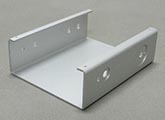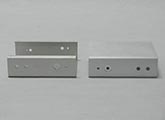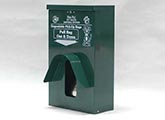 Further Reading: