Permanent Mold (Gravity) Castings
Based in Guanzhou, China, ChinaSavvy is a high quality permanent mold castings supplier and molding specialist. Our dedicated team endeavors to not only deliver quality castings, but an unsurpassed service at affordable prices.
Expertly trained in the gravity die casting process, we are capable of casting a number of materials ranging from aluminum and magnesium, to tin, zinc, copper and lead alloys.
Our world class machinery and highly experienced team casts parts ranging from 50 grams to 70 kilograms with good dimensional repeatability and little need for secondary finishing operations.
Able to provide complex shapes and designs with tight tolerances, our permanent mold castings process meet world standards, ChinaSavvy being an ISO 9001:2008 registered firm.
Applications
This casting process find applications in a number of industries, ranging to include the automotive industry, the electrical industry as well as the architectural industry.
In copper permanent mould casting, yellow brasses, high conductivity coppers and engineering alloys are used to produce various parts and components ranging from decorative faucets and sanitary fittings, to water pump impellers and cutout hardware.
Other component manufactured includes engine components, gears, wheels, insulating flanges, brackets for the textile industry, hand levers, filters for the petroleum industry, valve bodies for the electrical industry, light domes for general industries and electrical housing components, to name but a few examples.
Why Choose Permanent Mould Casting?
This particular casting process has its set of advantages and limitations, but is a popular casting process because it is capable of producing parts that are more complex than those parts produced by sand casting.
Another great reason for choosing this process is that the molds produced are reusable, it is a medium cost process (though set-up cost and tooling is high) and delivers parts that exhibit uniform mechanical properties.
Capable of delivering a finer surface finish than sand casting can, permanent mold castings also exhibit a better ductility than parts produced through die casting.
The Gravity Die Casting Process / Permanent Mold Casting Process
Gravity die casting, also known as permanent mold casting, is a metal casting process in which metal (usually steel or cast iron) is used as a mold material. The mold itself is usually in two halves and clamped together before pouring.
Cores, usually made from iron, steel or sand, is inserted before the two halves are clamped together. Before pouring can begin, the interior walls of the mold is coated with a refractory material and pre-heated.
Metals that can be permanent mold casted is poured, either directly or by tilting the mold into a vertical position, into the mold in molten or liquid form without the use of pressure.
The casting process consists of mold preparation, mold assembly, pouring, cooling, opening of the mold and trimming. For more detailed information on the process and its variations, please visit our Permanent Mold Casting Process page.
The second video shows an animation of the permanent mold gravity hollow core casting process:
Further Suggested Reading:

industrial

contact details


Unit 52, Atcham Business Park, Atcham, Shrewsbury
Shropshire, SY4 4UG
UK


1 Reservoir Corporate Center
4 Research Drive - Suite 402
Shelton, Connecticut 06484
USA


702-705, Building 7
Beijiaochang Henglu 1
Guangzhou 510050
P R China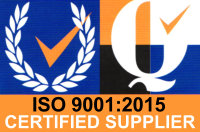 RAPID PROTOTYPING

Product development and prototyping in metals and plastics.
more info...

videos
See videos of all the major processes we work in. Click VIDEO to view videos. Click PAGE to open corresponding page:
Investment casting:
Sand casting:
Diecasting:
Permanent mold gravity casting:
Lost foam casting:
CNC laser cutting:
CNC bending:
CNC punching:
Aluminum extrusion:
CNC milling:
CNC lathe:
Robot welding:
Manual welding:
Powder coating:
Quality assurance:

World-class Engineering and Manufacturing
ChinaSavvy is a western-owned & managed sub-contract manufacturing and sourcing company providing world-class quality at China prices. We are driven by a passion for quality and excellence.