Product Design and Rapid Prototyping


Using the immense resources available to us, we can provide rapid prototyping in both metals and plastics. Our engineering staff are experienced in many different processes and can provide quality prototypes ranging from just one to thousands of parts.

Rapid prototyping – metal parts

We can provide prototypes quickly, and at low costs, for metal parts using;

CNC machining
Casting (sand)
Diecasting
Forging
Stamping

We can also produce these parts with coatings or plating to very high quality standards.

Prototype plastic forming



We can also provide plastics prototypes and tooling in days if required for different types of molding including:
Injection
Blow
Vacuum forming
Extrusion
Rotational casting

Whatever your prototype or prototyping requirements are we can provide you with inexpensive and rapid results.


industrial

contact details


Unit 52, Atcham Business Park, Atcham, Shrewsbury
Shropshire, SY4 4UG
UK


1 Reservoir Corporate Center
4 Research Drive - Suite 402
Shelton, Connecticut 06484
USA


702-705, Building 7
Beijiaochang Henglu 1
Guangzhou 510050
P R China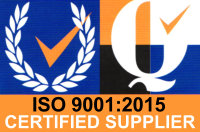 RAPID PROTOTYPING

Product development and prototyping in metals and plastics.
more info...

videos
See videos of all the major processes we work in. Click VIDEO to view videos. Click PAGE to open corresponding page:
Investment casting:
Sand casting:
Diecasting:
Permanent mold gravity casting:
Lost foam casting:
CNC laser cutting:
CNC bending:
CNC punching:
Aluminum extrusion:
CNC milling:
CNC lathe:
Robot welding:
Manual welding:
Powder coating:
Quality assurance:

World-class Engineering and Manufacturing
ChinaSavvy is a western-owned & managed sub-contract manufacturing and sourcing company providing world-class quality at China prices. We are driven by a passion for quality and excellence.