Sintered Metal Manufacturers
ChinaSavvy, based in Guangzhou, China, are specialized sintered metal manufacturers and strive to deliver only the best sintered metal products. Using world-class techniques and machinery, our highly trained team works to ISO 9001:2008 standards.
Metal sintering involves the use of powdered metals in order to produce a solid part. You can learn more about the process by visiting or Metal Sintering Process page.
Sintered metal products manufactured include complex components such as levers, pressure plates, cams and gears for a number of industries ranging from the automotive industry to the agricultural industry.
Our team is capable of manufacturing precision, complex powdered metal parts and assemblies, utilizing our vast experience to deliver multi-level, non-ferrous and ferrous metal components and parts.
ChinaSavvy also offers a range of secondary and finishing operations for sintered metal parts to meet our customers' requirements. Our services range from machining and steam treatments, to grinding and heat treatments, to name but a few examples.
Below you can discover more about the:
Advantages of Sintered Metal
The metal sintering process has the following advantages:
The capability to produce net shapes.
A reduction in the need for secondary machining operations.
Sintered metal products have a high dimensional accuracy.
The sintering process is highly repeatable and extremely reliable.
It is a fast and low cost process for producing precision metal parts in both medium to high production volumes.
The process allows for a close tolerance control.
A wide range of powdered metals can be used in the sintering process.
The process itself has a very high material utilization factor.
Other advantages of sintered metal parts also includes the fact that the process delivers a good surface finish.
Disadvantages of Sintered Metal
The metal sintering process, like all other manufacturing processes, also has its disadvantages. These disadvantages includes:
The size of the component formed is limited by the press tonnage at the compaction stage of the process.
The residual porosity lowers the final component's physical and mechanical properties.
Further Suggested Reading:


industrial

contact details


Unit 52, Atcham Business Park, Atcham, Shrewsbury
Shropshire, SY4 4UG
UK


1 Reservoir Corporate Center
4 Research Drive - Suite 402
Shelton, Connecticut 06484
USA


702-705, Building 7
Beijiaochang Henglu 1
Guangzhou 510050
P R China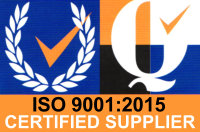 RAPID PROTOTYPING

Product development and prototyping in metals and plastics.
more info...

videos
See videos of all the major processes we work in. Click VIDEO to view videos. Click PAGE to open corresponding page:
Investment casting:
Sand casting:
Diecasting:
Permanent mold gravity casting:
Lost foam casting:
CNC laser cutting:
CNC bending:
CNC punching:
Aluminum extrusion:
CNC milling:
CNC lathe:
Robot welding:
Manual welding:
Powder coating:
Quality assurance:

World-class Engineering and Manufacturing
ChinaSavvy is a western-owned & managed sub-contract manufacturing and sourcing company providing world-class quality at China prices. We are driven by a passion for quality and excellence.