How to Manufacture in China: WEEE & RoHS
New EU regulations came into effect in 2006. Lighting products from China to EU countries must now conform to WEEE (Waste Electrical and Electronic Equipment) and RoHS (Restriction of the use of certain Hazardous Substances) regulations.

While electrical (including lighting) and electronic products supplied from China (or any other country) are not affected at source (other thanmarking/ labelling), importers in the EU need to be aware of the mass and composition of the product.
WEEE marking and labelling
All EEE placed on the market after 13th August 2005 must be marked with:
The date of manufacture or the date placed in the market
Crossed "wheelie bin" symbol with a solid bar underneath according to EN 50419:2004
Producers' registered identification (e.g brand name, trademark, company registration no.)
The marking must be accessible, durable, legible and indelible
The producer can decide on the location and size of the marking shown on the product
RoHS directive
The RoHS directive applies to new EEE products placed on the market after 1st July 2006 and includes household filament light bulbs and luminaires.
New EEE products placed on the EU market from 1st July 2006 may not contain (above a very minimal limit):
Lead (Pb) - no more lead based soldering
Cadmium (Cd)
Mercury (Hg)
Chromium (VI) (Cr6+)
Certain brominated flame retardents
The RoHS does not require, however, any labelling but importers/producers placing product on the EU market must be aware of the content of each component.
RoHS testing and certification may be necessary where the content and origen are unknown.
Policing of the new regulations, at present, is done individually in each EU country afetr import and once the product is on the market.
Chinasavvy can help you with RoHS
If you require RoHS certification we can provide testing and cetrificates. We can also supply BOMs with details of components.
If you require the security of knowing that China produced lighting, electrical and electronic products conform to the new regulations, let us help you.


lighting

contact details


Unit 52, Atcham Business Park, Atcham, Shrewsbury
Shropshire, SY4 4UG
UK


1 Reservoir Corporate Center
4 Research Drive - Suite 402
Shelton, Connecticut 06484
USA


702-705, Building 7
Beijiaochang Henglu 1
Guangzhou 510050
P R China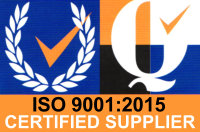 RAPID PROTOTYPING

Product development and prototyping in metals and plastics.
more info...

videos
See videos of all the major processes we work in. Click VIDEO to view videos. Click PAGE to open corresponding page:
Investment casting:
Sand casting:
Diecasting:
Permanent mold gravity casting:
Lost foam casting:
CNC laser cutting:
CNC bending:
CNC punching:
Aluminum extrusion:
CNC milling:
CNC lathe:
Robot welding:
Manual welding:
Powder coating:
Quality assurance:

World-class Engineering and Manufacturing
ChinaSavvy is a western-owned & managed sub-contract manufacturing and sourcing company providing world-class quality at China prices. We are driven by a passion for quality and excellence.