Third recall for China-made toys
Mattel, the world's biggest toymaker, has announced its third major recall of Chinese-made products in a month.
About three quarters of a million toys are being recalled because they are decorated with paint containing too much lead, the US company…

news

contact details


PO Box 3435
Frome BA11 2ZJ
U.K.


1 Reservoir Corporate Center
4 Research Drive - Suite 402
Shelton, Connecticut 06484
USA


702-705, Building 7
Beijiaochang Henglu 1
Guangzhou 510050
P R China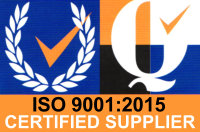 RAPID PROTOTYPING

Product development and prototyping in metals and plastics.
more info...


World-class Engineering and Manufacturing
ChinaSavvy is a western-owned & managed sub-contract manufacturing and sourcing company providing world-class quality at China prices. We are driven by a passion for quality and excellence.