Quality takes over from cheapness in China
UK companies had their products made in China because it was cheaper, but now most companies have a much higher priority - quality - as Christopher Devereux explains
Low labour costs, and the Chinese ability to learn quickly and copy…
Chinese lighting exports grow 20% per year
Lighting exports from China's Guangdong province have increased by nearly 20% every year and exports in 2005 were around GBP 1.8 billion is a continuing trend.
In 2006, the massive growth in exports of lighting products and equipment from China's…

news

contact details


PO Box 3435
Frome BA11 2ZJ
U.K.


1 Reservoir Corporate Center
4 Research Drive - Suite 402
Shelton, Connecticut 06484
USA


702-705, Building 7
Beijiaochang Henglu 1
Guangzhou 510050
P R China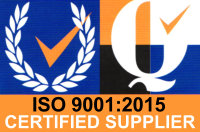 RAPID PROTOTYPING

Product development and prototyping in metals and plastics.
more info...


World-class Engineering and Manufacturing
ChinaSavvy is a western-owned & managed sub-contract manufacturing and sourcing company providing world-class quality at China prices. We are driven by a passion for quality and excellence.