Chinese whispers over toy safety alert
Our shops are awash with products labelled "Made in China", but following the latest recall of toys by leading manufacturer Mattel, can we really feel confident in what we buy?
MORE favourite toys made in China by the world's largest…

news

contact details


PO Box 3435
Frome BA11 2ZJ
U.K.


1 Reservoir Corporate Center
4 Research Drive - Suite 402
Shelton, Connecticut 06484
USA


702-705, Building 7
Beijiaochang Henglu 1
Guangzhou 510050
P R China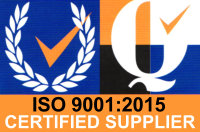 RAPID PROTOTYPING

Product development and prototyping in metals and plastics.
more info...


World-class Engineering and Manufacturing
ChinaSavvy is a western-owned & managed sub-contract manufacturing and sourcing company providing world-class quality at China prices. We are driven by a passion for quality and excellence.