Guangdong Province Facts
Guangdong Province and the Pearl River Delta (PRD) Facts:
Population
The population of Guangdong province is 83,037,000
(by comparison the population of the State of Texas is 21,000,000)
.Population Density
The population density of Guangdong province is 1,260 people per square mile
(By comparison the population density of the State of Texas is 80 people per square mile)
Workforce
There are 41,341,000 people currently in employment or of employment age in the province of Guangdong
Average Annual Income
The average annual income per capita for Guangdong province for 2001 was RMB 11,137 (US$ 1,346) compared to RMB 7,703 (US$ 931) for the urban average for the whole of China
Land Area
The land area of Guangdong Province is 68,572 square miles (177,600 sq. km.)
(by comparison the land area of the State of Texas is 261,914 square. miles)
Capital
Guangzhou, with a population of 12.59 million, is the capital of Guangdong Province
Climate
Guangdong has a subtropical climate. Summer can be sweltering hot and wet. Typhoons hit this province frequently in summer and autumn. Annual rainfall averages nearly 1500-2000 millimeters and annual temperature averages 19C - 26C. So the best time for travellers to Guangdong is in spring and autumn.
Exports
Exports from Guangdong province in 2004 were US$ 191.6 billion representing 34% of exports from the whole of China. This represented an increase of 25.3% over the previous year.
World Trade
Because of its proximity to Hong Kong and its ports in southern China, Guangdong province is the major exporting province in China.
In 2004 foreign companies invested US$ 19.4 billion in Guangdong province and there are now 47,102 registered foreign enterprises in the province.


what we do

contact details


Unit 52, Atcham Business Park, Atcham, Shrewsbury
Shropshire, SY4 4UG
UK


1 Reservoir Corporate Center
4 Research Drive - Suite 402
Shelton, Connecticut 06484
USA


702-705, Building 7
Beijiaochang Henglu 1
Guangzhou 510050
P R China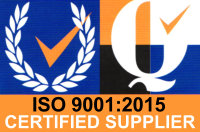 RAPID PROTOTYPING

Product development and prototyping in metals and plastics.
more info...

videos
See videos of all the major processes we work in. Click VIDEO to view videos. Click PAGE to open corresponding page:
Investment casting:
Sand casting:
Diecasting:
Permanent mold gravity casting:
Lost foam casting:
CNC laser cutting:
CNC bending:
CNC punching:
Aluminum extrusion:
CNC milling:
CNC lathe:
Robot welding:
Manual welding:
Powder coating:
Quality assurance:

World-class Engineering and Manufacturing
ChinaSavvy is a western-owned & managed sub-contract manufacturing and sourcing company providing world-class quality at China prices. We are driven by a passion for quality and excellence.