What we do
10 years of Western management in China producing world-class engineering

Chinasavvy has produced world-class engineering for over 10 years around the globe for both blue-chip and smaller start-up companies.
We have a passion for providing the best quality engineering at Chinese prices. We see no reason why top quality production should cost any more providing we work to a correct set of production and quality management rules.
This is what we do:
Manufacturing and production to customers' requirements
Design and development of engineered products in both plastics and metals
Sub-contract manufacturing in 19 different metal processes
Sub-contract manufacturing in 4 diffent plastic processes
Prototyping and small-run production
Process and manufacturing development in China
Outsourcing of components
Extensive and dedicate quality control to ISO 9001-2008
Logistics and shipping to all parts of the world
When it comes to quality we are passionate about what we do. We have built ourselves a reputation for applying top quality norms into

everything we do. And this applies, of course, to every product that we manufacture or source for our customers.
If you are looking for any of the services we offer, we can supply you with a free, no-obligation quotation. Just click the button below.



what we do

contact details


Unit 52, Atcham Business Park, Atcham, Shrewsbury
Shropshire, SY4 4UG
UK


1 Reservoir Corporate Center
4 Research Drive - Suite 402
Shelton, Connecticut 06484
USA


702-705, Building 7
Beijiaochang Henglu 1
Guangzhou 510050
P R China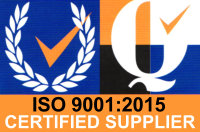 RAPID PROTOTYPING

Product development and prototyping in metals and plastics.
more info...

videos
See videos of all the major processes we work in. Click VIDEO to view videos. Click PAGE to open corresponding page:
Investment casting:
Sand casting:
Diecasting:
Permanent mold gravity casting:
Lost foam casting:
CNC laser cutting:
CNC bending:
CNC punching:
Aluminum extrusion:
CNC milling:
CNC lathe:
Robot welding:
Manual welding:
Powder coating:
Quality assurance:

World-class Engineering and Manufacturing
ChinaSavvy is a western-owned & managed sub-contract manufacturing and sourcing company providing world-class quality at China prices. We are driven by a passion for quality and excellence.