Aluminium Extrusion Manufacturers
Let us be your aluminium extrusion suppliers
Chinasavvy are experts in aluminium extrusions and aluminium extrusion profiles - regardless of size. From the smallest profiles to the largets extrsions weighing many kilos per metre.
The process:
Aluminum extrusion is used for the forming of aluminum into long lengths, or into products with complex, but continuous, cross sections.
The process is very simple – a billet of aluminum is re-heated, placed in a chamber and forced through a shaped opening, or die, by a ram. For larger extrusions, however, the size of the extruders can be extremely large and the take-off area requiring enormous space.
The cross-section of the product is determined by the shape of the die – or in some cases many openings in one die. The process continues until all the billet material has been forced through the die. The resulting product is a long length of material which can either be used in that form – as is the case for trim items, and tubes, or machined into shorter pieces, as in the case of heatsinks for use in electronic assemblies.
Product delivered by extrusion:
Glazing components
Chassis and frame components for trains and wider rail use
Heatsinks for use in electronic applications
Car components – initially trim and decorative, now extending into the extrusion of components for car chassis
Truck components – often associated with trick bodies
Building industry components – including extruded aluminium channels
Components for temporary structures – frames, hinges etc...
Hinge assemblies – extruded in long lengths and cut to length
Shopfitting and exhibition display components
Decorative ironmongery
Door thresholds and decorative trims
Most extruded product is finished in some way. Anodising, painting and powder coating are common finishing processes.
Aluminum Extrusion in China:
In China today extrusion companies offer a complete spectrum of extrusion press capacity, operating a complete range of machinery, and being second only to the USA in its total output of aluminium extrusions. China has the 2nd largest aluminum/bauxite reserves in the world and some aluminum factories employ over 10,000 workers.
Extrusion gives the designer potential for the development of tightly toleranced, highly finished, products that can have complex detail in their cross section, can be produced in long lengths, very economically and with minimum waste.
Chinasavvy produces both small and extremely large extrusions for industrial products such as the housing of super-chargers for automotive use; clamp bodies, profiles for fabrication work; etc.
Some parts can be as small as 100 g while others can weigh in excess of 5 kg per cut part.
The video below shows a typical production of aluminium extrusion parts:

industrial

contact details


PO Box 3435
Frome BA11 2ZJ, U.K.


551 Turner Street
Auburn, Maine 04210, USA


400 Wuzi Building
Beijiaochang Henglu 12
Guangzhou 510050
P R China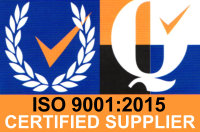 RAPID PROTOTYPING

Product development and prototyping in metals and plastics.
more info...

videos
See videos of all the major processes we work in. Click VIDEO to view videos. Click PAGE to open corresponding page:
Investment casting:
Sand casting:
Diecasting:
Permanent mold gravity casting:
Lost foam casting:
CNC laser cutting:
CNC bending:
CNC punching:
Aluminum extrusion:
CNC milling:
CNC lathe:
Robot welding:
Manual welding:
Powder coating:
Quality assurance:

World-class Engineering and Manufacturing
ChinaSavvy is a western-owned & managed sub-contract manufacturing and sourcing company providing world-class quality at China prices. We are driven by a passion for quality and excellence.