Industrial Offshore Manufacturing in China

Chinasavvy's Industrial Division handles all types of manufacturing while specializing in metal and plastics processing. We help Western companies by setting up both high and low volume manufacturing in China.

Here are some of the processes we use to manufacture products for our customers:
Metals
Forging
Polishing and Finishing
Plating and Anodizing

Plastics
Injection Molding
Blow Moulding
Profile Extrusion and Film Extrusion
Rotational Casting
Vacuum Forming
Thermoforming
Polyurethane Molding
In addition we make molds and dies for both plastic and metal processes.

How to manufacture in China
We can be your offshore outsourcing service provider. Upon request we can give you an estimation of manufacturing cost in China. We can handle everything or just parts you may require.
And when it comes to quality assurance you will find are QC services second to none. We have a passion for excellence and quality in manufacturing. Try us.


industrial

contact details


PO Box 3435
Frome BA11 2ZJ, U.K.


551 Turner Street
Auburn, Maine 04210, USA


400 Wuzi Building
Beijiaochang Henglu 12
Guangzhou 510050
P R China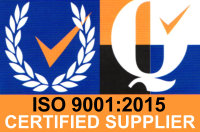 RAPID PROTOTYPING

Product development and prototyping in metals and plastics.
more info...

videos
See videos of all the major processes we work in. Click VIDEO to view videos. Click PAGE to open corresponding page:
Investment casting:
Sand casting:
Diecasting:
Permanent mold gravity casting:
Lost foam casting:
CNC laser cutting:
CNC bending:
CNC punching:
Aluminum extrusion:
CNC milling:
CNC lathe:
Robot welding:
Manual welding:
Powder coating:
Quality assurance:

World-class Engineering and Manufacturing
ChinaSavvy is a western-owned & managed sub-contract manufacturing and sourcing company providing world-class quality at China prices. We are driven by a passion for quality and excellence.