Investment Casting China
Chinasavvy, an ISO9001 accredited company, is an expert in all types of precision investment casting. China has built up a reputation for manufacturing and providing high quality precision investment casting at very competitive prices.
Materials:
We produce investment castings in various materials including:
Mild Steel
Alloy Steel
Stainless Steel (typically 304 but also 202 grades)
Aluminum
Bronze
Processes:
Investment casting foundries use a process (also called the "lost wax" process) that is more than 5,000 years old. This process is particularly useful for complex parts whether they are solid or whether they have complex hollow insides.
Chinasavvy can produce both solid and hollow parts.
Different processes and, therefore different investment casting foundries, are used by Chinasavvy according to the finished product requirements. These processes and materials include:
CORES
Soluble wax cores
Urea wax cores
Waxless cores
CASINGS
Low temperature wax
Low temperature wax with polymer additives
Medium temperature wax
Ceramics:
The "investment" or ceramic mold is produced in three steps. Firstly the wax molding is dipped into a slurry of fine refractory material (typically zircon). Then it is stuccoed with coarse ceramic particles before finally being carefully dried over period of 24 to 48 hours. This process can be repeated several times in order to get a thickness of between 5mm and 15mm depending on the part and the material being used.
Casting:
Casting temperature depends on the material being cast. Before casting the investment mold is pre-keated as high as 1000 degrees C. Casting takes place at a temperature higher than the mold.
After cooling the investment mold is broken open and any core removed. Feeds and risers are removed.
Annealing:
Most investment casting materials are annealed through a heat treatment process before finishing.
Post-casting processes:
Post-casting processes by Chinasavvy may include:
Machining to final size. This is normally done by CNC lathe or CNC milling in Chinasavvy's facilities
Material Testing. This includes elongation, tensile and hardness testing.
Pressure Testing. Typically hydrostatic testing for hollow parts
Polymer impregnation. Mainly for aluminum where porosity is a problem.
The video and animation below shows the investment casting process:

Let us show you what we can do for you.


industrial

contact details


PO Box 3435
Frome BA11 2ZJ, U.K.


551 Turner Street
Auburn, Maine 04210, USA


400 Wuzi Building
Beijiaochang Henglu 12
Guangzhou 510050
P R China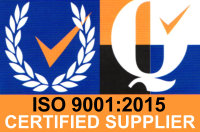 RAPID PROTOTYPING

Product development and prototyping in metals and plastics.
more info...

videos
See videos of all the major processes we work in. Click VIDEO to view videos. Click PAGE to open corresponding page:
Investment casting:
Sand casting:
Diecasting:
Permanent mold gravity casting:
Lost foam casting:
CNC laser cutting:
CNC bending:
CNC punching:
Aluminum extrusion:
CNC milling:
CNC lathe:
Robot welding:
Manual welding:
Powder coating:
Quality assurance:

World-class Engineering and Manufacturing
ChinaSavvy is a western-owned & managed sub-contract manufacturing and sourcing company providing world-class quality at China prices. We are driven by a passion for quality and excellence.