Lost Foam Casting
Cost effective solution for large castings and short run production.
Lost foam casting provides an alternative method of producing large metal castings (iron, steel, stainless steel, aluminum) without expensive tooling. But it can also be used effectively for large volumes as well.
Initially a pattern is made from EPS, expanded polystyrene. For short runs and for large castings blocks of polystyrene are cut using a CNC controlled hot-wire foam cutter to shape the foam to exactly the shape of the final casting. For larger volumes an aluminium steam mold can be made and beads of polystyrene and blown into the aluminium mold and fused together with steam.
Once the foam shape is finished is sprayed or painted with a refractory coating creating a smooth barrier between the foam surface and the coarse sand that will surround it during casting.
The coated pattern is then placed in a retaining box and sand is poured in to cover the pattern and surrounding area. The sand is then vibrated to compact it firmly but without damaging the pattern.
Finally metal is poured into the pattern which vapourizes with the intense heat of the molten metal. The molten metal takes the shape of the vapourized foam, hence giving the process the name of Lost Foam Casting.
The animated video below shows a typical lost foam casting produced by Chinasavvy.

industrial

contact details


PO Box 3435
Frome BA11 2ZJ, U.K.


551 Turner Street
Auburn, Maine 04210, USA


400 Wuzi Building
Beijiaochang Henglu 12
Guangzhou 510050
P R China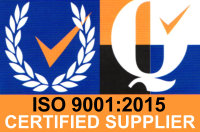 RAPID PROTOTYPING

Product development and prototyping in metals and plastics.
more info...

videos
See videos of all the major processes we work in. Click VIDEO to view videos. Click PAGE to open corresponding page:
Investment casting:
Sand casting:
Diecasting:
Permanent mold gravity casting:
Lost foam casting:
CNC laser cutting:
CNC bending:
CNC punching:
Aluminum extrusion:
CNC milling:
CNC lathe:
Robot welding:
Manual welding:
Powder coating:
Quality assurance:

World-class Engineering and Manufacturing
ChinaSavvy is a western-owned & managed sub-contract manufacturing and sourcing company providing world-class quality at China prices. We are driven by a passion for quality and excellence.