Metal fabricators
Looking for accurate metal fabricators?
Finding accurate metal fabricators can sometimes be quite a problem. Even when you find them they can be very expensive and frequently make the metal fabrication project uneconomical.
| | | | |
| --- | --- | --- | --- |
| Trumf CNC Laser cutting | Laser cutting head | Trumf CNC punching | CNC punching head |
| CNC bending | CNC bending | Robot welding | Powder coating |

Chinasavvy, an ISO 9001 accredited manufacturer, is a world-class quality source of precision metal fabricators. Owned and managed by Western (UK and US) managers it has operated in China for over 10 years. Reporting to the Western management are qualified Chinese engineers with a combined experience of over 50 years operating out of three offices in China.

The big advantage of using Chinasavvy as your metal fabrication shop is that you get world-class quality at China
prices! As custom metal fabricators we can deliver the quality you require without making a hole in your pocket.


With access to the latest European, US and Japanese state-of-the-art equipment, Chinasavvy manufactures fabrications using CNC laser cutting, CNC punching, CNC bending, robot welding, powder coating, etc. Videos below show some of these processes operating.
Flexibility in materials is also an important benefit for metal fabrication buyers. Chinasavvy typically manufactures to customers' specifications including mild steels, stainless steels, aluminum sheet and profiles and other special alloys.

Our experience includes work in many different fields from simple hardware products to large dispensers to radar housing to medical applications and many more.

Working to ISO-9001 standards, Chinasavvy produces real value. Get a quote from us for all your fabrication needs.
Each of the processes involved in metal fabrication have different tolerances. In addition, depending on the process, different machines have varying tolerances which, in turn, affect the pricing of the final part or product. Click here on tolerances to learn more about how these affect pricing.
Videos:
Laser Cutting
See Video 1 below
CNC automated punching
CNC Punching. CNC Metal Punching. Sheet Metal Punching. Sheet fabrication engineering.
Aluminum sheet fabrication. Stainless steel sheet fabrication. See Video 2 below
CNC laser cutting
Laser cutting CNC. 5 axis CNC laser cutting. See video 1 below
CNC bending
Sheet Metal Bending. CNC Metal Bending. See video 3 below
Robot welding
Automated Welding. CNC Robot Welding. See video 4 below
Arc and Tig welding
Welding Stainless Steel. Welding Cast Iron. See video 5 below
Aluminum welding
Tig welding aluminum. Welding Aluminium. See video 5 below
Industrial Powder Coating Services. Powder Coating Process. See Video 6 below
Video 2 - CNC Punching
Video 3 - CNC Bending
Video 4 - Robot Welding

Video 5 - Manual Welding

If you are looking for a reliable metal fabrication source backed by top quality and competitive prices contact us now.


industrial

contact details


PO Box 3435
Frome BA11 2ZJ, U.K.


551 Turner Street
Auburn, Maine 04210, USA


400 Wuzi Building
Beijiaochang Henglu 12
Guangzhou 510050
P R China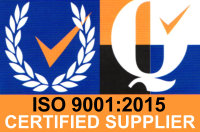 RAPID PROTOTYPING

Product development and prototyping in metals and plastics.
more info...

videos
See videos of all the major processes we work in. Click VIDEO to view videos. Click PAGE to open corresponding page:
Investment casting:
Sand casting:
Diecasting:
Permanent mold gravity casting:
Lost foam casting:
CNC laser cutting:
CNC bending:
CNC punching:
Aluminum extrusion:
CNC milling:
CNC lathe:
Robot welding:
Manual welding:
Powder coating:
Quality assurance:

World-class Engineering and Manufacturing
ChinaSavvy is a western-owned & managed sub-contract manufacturing and sourcing company providing world-class quality at China prices. We are driven by a passion for quality and excellence.