Permanent mold (gravity) castings
Permanent mold gravity casting is a metal casting process that uses reusable (permanent) molds made, typically, from steel.
The process uses gravity to fill the mold - hence the term "gravity casting". However, gas pressure and vacuum can also be used to help fill the mold.
The most common materials used in permanent mold casting are aluminum, copper and magnesium but tin, zinc and lead alloys can also use the process.
Molds are preheated to 150-200 C to allow easy flow of the molten material which itself is heated to the lowest pourable temperature. Shortly after the material has solidified the mold is opened and the part extracted. Feeds, vents and uprisers are removed by saws or grinders.
Chinasavvy produces many parts, specially for the automotive industry, which required consistenecy and good surface finishes using permanent mold casting (or gravity casting). See video below.
The second video shows an animation of the permanent mold gravity hollow core casting process
Check out our permanent mold gravity casting skills.

industrial

contact details


PO Box 3435
Frome BA11 2ZJ, U.K.


551 Turner Street
Auburn, Maine 04210, USA


400 Wuzi Building
Beijiaochang Henglu 12
Guangzhou 510050
P R China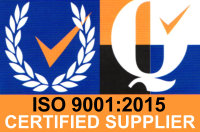 RAPID PROTOTYPING

Product development and prototyping in metals and plastics.
more info...

videos
See videos of all the major processes we work in. Click VIDEO to view videos. Click PAGE to open corresponding page:
Investment casting:
Sand casting:
Diecasting:
Permanent mold gravity casting:
Lost foam casting:
CNC laser cutting:
CNC bending:
CNC punching:
Aluminum extrusion:
CNC milling:
CNC lathe:
Robot welding:
Manual welding:
Powder coating:
Quality assurance:

World-class Engineering and Manufacturing
ChinaSavvy is a western-owned & managed sub-contract manufacturing and sourcing company providing world-class quality at China prices. We are driven by a passion for quality and excellence.