Sand Casting
Aluminum sand casting. Iron sand castings. Steel sand casting. Zinc sand casting. Zamac sand castings.
Sand casting is a metal casting processed using sand as the mold material. Sand castings are relatively inexpensive in both the patterns used and in the process itself. Sand casting China makes this process even less expensive without forfeiting quality (see quality control)
Resin or clay is used as a bonding agent and sand "molds" are formed by compacting the sand/bonding agent against patterns made from either aluminum or wood. 70% of all metal castings are made using the sand casting process. Although the surface is formed against a sand surface, quite fine surface finishes can be achieved by using different grades of sand
Patterns typically are made up of two halves split at the parting line. Sand is compacted against each half and then the two halves are positioned together with feed channels and risers. Molten metal is poured into the molds and allowed to cool before the sand is removed to expose the cast metal parts. (See video below).
The castings are then cleaned and trimmed. Subsequently they can be painted, coated or plated and areas can be machined to tight tolerances (see photo).
Chinasavvy produces thousands of quality precision sand castings every year in aluminum, zinc, zamac, iron, steel, bronze etc.
Let us quote you for quality sand castings.

industrial

contact details


PO Box 3435
Frome BA11 2ZJ, U.K.


551 Turner Street
Auburn, Maine 04210, USA


400 Wuzi Building
Beijiaochang Henglu 12
Guangzhou 510050
P R China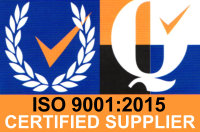 RAPID PROTOTYPING

Product development and prototyping in metals and plastics.
more info...

videos
See videos of all the major processes we work in. Click VIDEO to view videos. Click PAGE to open corresponding page:
Investment casting:
Sand casting:
Diecasting:
Permanent mold gravity casting:
Lost foam casting:
CNC laser cutting:
CNC bending:
CNC punching:
Aluminum extrusion:
CNC milling:
CNC lathe:
Robot welding:
Manual welding:
Powder coating:
Quality assurance:
ChinaSavvy is a western-owned & managed sub-contract manufacturing and sourcing company providing world-class quality at China prices. We are driven by a passion for quality and excellence.