ChinaSavvy Testimonials
Here's what our customers say about us:
"...ChinaSavvy's attention to detail is exceptional. In the first four days of ChinaSavvy taking care of shoe QC rejections dropped from 78% to 2%..."
"...I would honestly recommend you and ChinaSavvy to anybody I knew trying to source in China."
---
Galahad Clark
Managing Director
Terraplana Ltd, UK
"We have been very pleased with the responsiveness, sourcing accuracy, good prices, timely delivery and follow through services of ChinaSavvy.
We expect to utilize ChinaSavvy's sourcing services increasingly."
---
Kathleen A. Gavin
President & CEO
b. dazzle, inc., California, USA
"Excellent product development & sourcing. Chinasavvy are a reliable and efficient partner with whom we look forward to developing our business."
---
Simon Towle,
Managing Director
Texline Ltd.
"Chinasavvy saved us shedloads of money and the quality of the final product was better than our original UK sample.
We wouldn't even think of trying to import from China now without their help. They will oversee everything from start to finished product."
---
Lighting manufacturer. UK
Name and address withheld at customer's request.
("we don't want to give our competitors your name!")
"We have recently been introduced to Chinasavvy and, basically, all our supply, quality control and communication problems have been removed in one blow! We have now placed several orders and attention to detail seems faultless.
Like us, they seem to work 7 days a week / 24 hrs a day!
We would recommend them to anyone needing a source of supply out of China - A FIRST RATE SERVICE and DELIGHTFUL PEOPLE to do business with."
---
Ian Wright
Bagali of Bath


what we do

contact details


PO Box 3435
Frome BA11 2ZJ
U.K.


1 Reservoir Corporate Center
4 Research Drive - Suite 402
Shelton, Connecticut 06484
USA


702-705, Building 7
Beijiaochang Henglu 1
Guangzhou 510050
P R China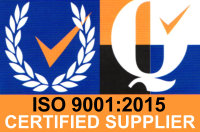 RAPID PROTOTYPING

Product development and prototyping in metals and plastics.
more info...

videos
See videos of all the major processes we work in. Click VIDEO to view videos. Click PAGE to open corresponding page:
Investment casting:
Sand casting:
Diecasting:
Permanent mold gravity casting:
Lost foam casting:
CNC laser cutting:
CNC bending:
CNC punching:
Aluminum extrusion:
CNC milling:
CNC lathe:
Robot welding:
Manual welding:
Powder coating:
Quality assurance:

World-class Engineering and Manufacturing
ChinaSavvy is a western-owned & managed sub-contract manufacturing and sourcing company providing world-class quality at China prices. We are driven by a passion for quality and excellence.